PC Client¶

Overview¶
The PC Client is a Windows Desktop equivalent of the AuthControl Mobile App. It currently only supports one time security codes.
Installation¶
You can download the installer from AuthControlDesktopClient.msi.
The installer will install the PC Client. However to start automatically you will need to create a shortcut in the "startup" folder on Windows.
Configuration¶
Please note that the style of the configuration page has been change, so images will not match those shown below.
To configure the PC Client, right-click on the icon in the notification area. You may need to select the up arrow to show all notifications.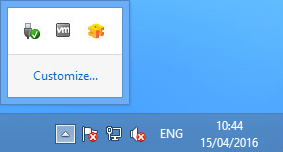 If the icon is hidden it can be shown by selecting "Customize…" and changing the swivel icon to "Show icon and notifications"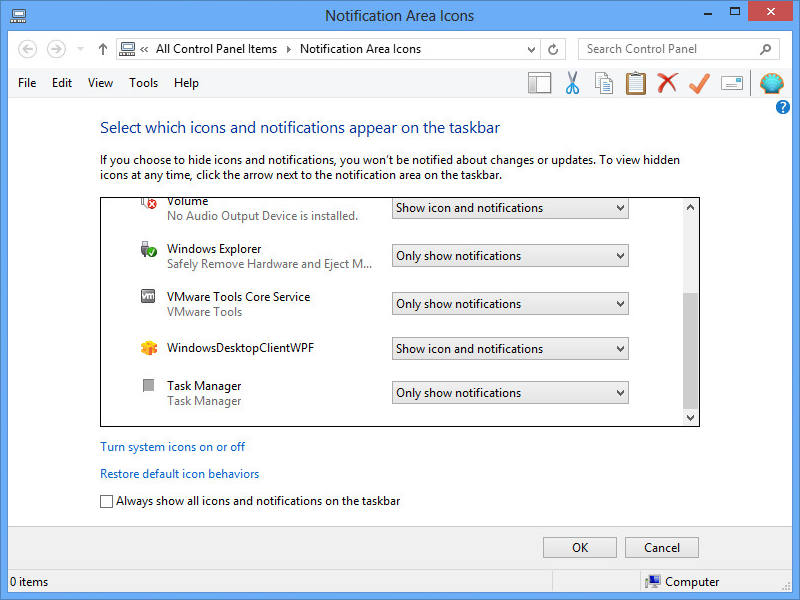 Swivel Core Settings¶
Before Provisioning you must point the PC Client to Swivel. This is found in the option menu "Server Setting":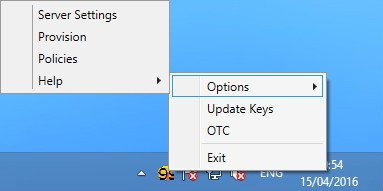 From here you can select to use a Server ID or enter the setting manually.
With the Server ID you can enter it and click apply and the server settings will be downloaded automatically.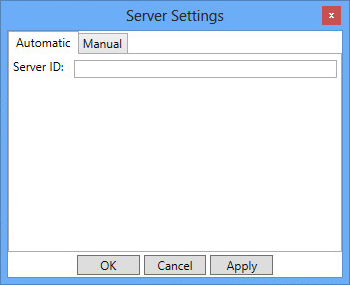 With manual settings you can test to see if the settings are correct by pressing the "Test Connection" button.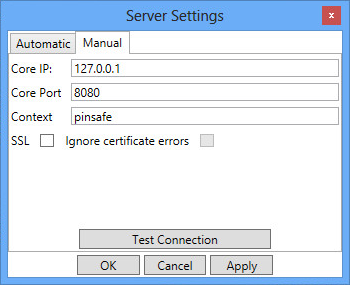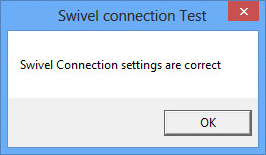 Provisioning¶
There are two methods to provision the PC Client. The first is to go to the provision window and enter the username and provision code.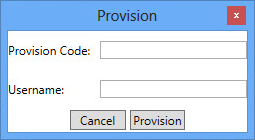 The second is to get a quick provision URL and enter it into a browser. This will open the PC Client and provision it.
Security Strings¶
Once provisioned the icon will change to show the number of strings that are left. There are also more options in the menu: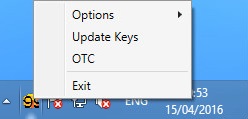 "Update Keys" will reset the number of strings the PC Client has.
"OTC" will either take you to the OTC window or show the PINpad window (depending on Swivel policy)